Everyone is aware that the Internet is today the world's biggest marketplace for buying and selling cars. This is far too huge compared with newspapers and other auto-trade magazines. The Internet is equally helpful to both buyers and sellers of used cars. If you are a buyer, you have plenty of model and price choices.If you are a seller, your marketplace of potential buyers is enormous.
It is everybody's perception that a used car is always the cheapest option though this is not necessarily true. Always compare new car prices before you decide. With the aggressive dealer discounts, manufacturer rebates, and low interest rates now being offered on new cars, it may be possible a new car could be the better deal than a car that is a year or two old. Some times, leasing a new car could prove even more economical. Lease payments on a new car can easily be less than loan payments on a 3 year-old used car, and with no down payment. You should study the market thoroughly before taking a final decision to buy a used car. Please remember that used-car dealers thrust on you the cars they have on their lot and not the car you actually want. They can make it appear on their web site that they have thousands of "virtual" cars, including exactly the one you want – enough to mislead and corner you.
Buying a used car is a big gamble. You do not know exactly what you are buying because you do not know the antecedents of the car and what problems it has had. It could be flood damaged, salvaged or involved in accidents. Getting a CARFAX Vehicle History Report is how you find out about these dirty little secrets. These reports have become commonplace and it is essential you see them when buying or selling a used car.
Used Car Buying Practice

To buy a used car car involves taking a few precautionary steps to insure that you avoid buying the wrong car. The first step in buying a used car is to decide on a specific make, model, and year you want. Consider how you intend to use your vehicle. Will it be a car for the entire family or a strictly personal vehicle? Will it be driven by different family members or by yourself only? Will it need to regularly carry cargo and/or more than four people? Will it be used to commute to work? What will be the average distance to be covered daily? Will it ply on highways or only in city streets? Do you want your vehicle to reflect your social, professional and financial status? Narrowing your selections will make things less confusing and allow you to focus better on your search, pricing, and shopping efforts.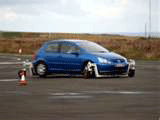 Once you have your list of requirements, the next step is to identify the vehicles that match those requirements. One of the best sources to buy used cars is the Internet. There are literally thousands of cars being sold at any one time. You can comprehensively search by make and model, by price, and by area of the country. It is a great way to shop for a used car. You will find eBay provides inspection services and buyer protection services to make it as safe and risk-free as possible for the buyer of a used car. One of the best print publications for used car buyers is Consumer Reports magazine. Each year in April, CR publishes its Annual Auto Issue which contains not only ratings on new cars, but on used cars as well.
Price of used cars is more often unscientific and depends on the whims and avarice of the seller. The price of any used car is determined by what buyers are willing to pay and the price can be affected by the current state of the economy, the supply of used cars in dealer inventories, current prices of similar new cars, market trends etc. Please note that many of the ads for sale of used cars are issued by dealers. This means that the prices are higher than you might expect to pay for the same car being sold by the owner. Further, you pay sales tax when buying from a dealer while, in some states, there is no sales tax on private-party purchases.
The next question is where to find the car of your dream. There are a host of places you can visit to identify the car you want to buy – used car dealer lots, new car dealers with used car lots, local auto trade magazines, newspaper classified ads, consignment sales lots, online used car sales sites, online dealer web sites, Government car auctions, Police impound auctions, friends, neighbors, and work associates.
Used Car selling Practice

Everyone wanting to sell his used car obviously wants to sell it quickly, at the asking price and with least discomfort. Psychology is a powerful and important part of buying cars. Please remember what a potential buyer thinks and feels about your used car is just as important as the features and the price of the car. If a potential buyer sees your car is ill-kept and dirty, he will resent and in all likelihood, turn away – whatever may be the merits of your car. The potential buyer may assume you don't change your oil, don't perform regular maintenance, don't make necessary repairs, and don't take care when driving. To quicken your used car sale, thoroughly clean up your car – both inside and outside. Touch up paint scratches, repair windshield dings, pull out small dents and attend to all minor repairs. If you can not do all the work yourself, get them done in a workshop. Please remember that your effort will result in a faster, more profitable sale. It is common knowledge that buyers will pay more money for a clean car than for a dirty ill-maintained car. One of the best and fastest places to sell used cars online is eBay Motors. The site has thousands of people shopping for used cars every day.
One of the biggest predicaments facing car sellers is to determine the asking price. If priced too low, you may needlessly lose money and even prospective buyers may suspect the condition of your car. Unfortunately, there are no standard formulae for fixing prices of used cars. Please remember that your asking price should reflect the mileage and condition of your car demand for that make/model in the market, reliability, car history and your locality. Cars that have done 100k or more are considered too old regardless of other conditions. Those with 15000 miles per year are considered good. There are essentially two ways you can sell your car, depending how quickly you want to dispose off your car and the price you expect. First, you can sell wholesale. This means you sell or trade to a dealer for a low wholesale price and the dealer resells at a higher retail price to make a profit.
If you have a relatively new, clean, low/average mileage vehicle, you can approach new car dealers who have used car lots. Otherwise, contact independent used car dealers, if you have them in your area. Wholesale auctions in your area are also a possibility, but be aware that there are fees involved. Next, you can sell directly to private buyers which will certainly fetch you a better price. You can expect to sell at or near the same price that dealers get for the same car, in the same condition.
Make potential buyers aware of your car by advertising using one of the following – local auto trade magazines, Newspaper classified ads, Consignment sales lots, Online used car sales sites, Supermarket or community bulletin boards, Tell friends, neighbors, and work associates. A little bit of price negotiations is inevitable when selling a used car. The buyer typically knows you set your price high and wants your selling price. He may have already done some pricing research.