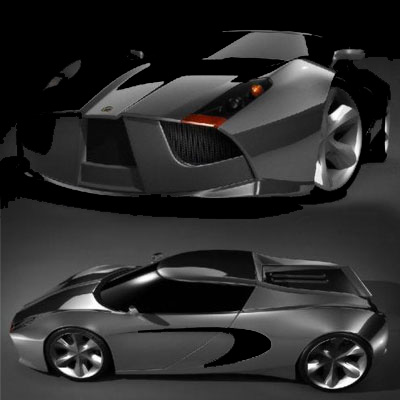 This is a conception from South African designer Idries Noah the Lotus Europa i6 which looks some what like the Elise/ Exige.
The Europa i6 conception study is a mid-engined, back wheel drive sports car enthused in terms of design by the classic Europa with Elite as well as by the latest Lotus models. The self-determining designer supports that preferably, the Europa i6 would weigh up about 2,030 lbs (920 kg) with power coming all the way from a 2.0-liter supercharged inline six-cylinder engine.
In presumption, he added that the sports car would run from zero to 100 km/h (62mph) in 7 seconds and on to a high speed of 165 mph or 265 km/h. leaving aside the theoretical technical specs, Idries' take on a compact mid-engined Lotus sports vehicle which hits the spot and it is too bad that and it exists only in the digital world.
Actually I like the old classic Europa which has the high rear section and it also has the character. The latest version looks exceptionally identical as Elise as well as Exige, not quite Europa. So I have decided to give it my own take. Enthused by classic Lotus cars, Europa as well as Elite. And taking some current Lotus trends into consideration. It's well-known as the 2010 Europe i6." Idries Noah says.