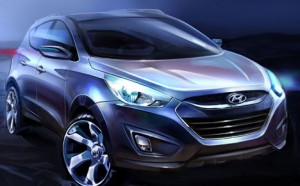 At the moment, Hyundai exposed the renderings of its new 2011 Tucson compact SUV. This is a momentous new model for Hyundai, which is ahead in market share at the same time as other automakers are flailing. The 2011 Tucson will debut at the Frankfurt Motor show next month and the sale starts early on 2010.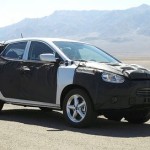 As per the source the key features of 2011 Tucson are:
The redesigned off-roader will be powered by a four-cylinder lineup of engines in both naturally aspirated and turbocharged forms.
As a recent finish in-house developed six-speed automatic designed for less fuel consumption in mind will likely find its way into the sportier 2011 Tucson as well.
As usual, diesel variants is been expected to be offered for the customers outside of North America.