There are three different ways you can sources of used cars – from dealers who sell both new and used cars, from a Second Hand Car dealer who deals in only used cars and from individual car owners waiting to dispose off their cars. The one important reason why people opt for used cars is they are cheap. If you had all along desired to buy your own car but had inadequate financial resources, the obvious answer was to hunt for a used car. With large number of new models flooding the market every year, buying used car is both easy and exciting.
But let us remember buying a used car carries a fair amount of risk as well. When you buy a new car, there is the satisfaction that no one has driven the vehicle carelessly or failed to maintain it on a regular basis. Moreover, if something does go wrong with a new car, the vehicle is under warranty-at least for a good period of time. But when it comes to used cars, you simply do not know what kind of background the car has had. Buying a used car is thus more unsafe than buying a new one as there can be legitimate concerns about what may be breaking or already been fixed. Over half of the used cars today are being sold "as is". Buying an "as is" car is risky. Please remember that once you pay the agreed money and sign your name on the dotted line, the car is yours along with its problems no matter what happens.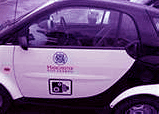 Before you actually begin to hunt for a used car you must spend time on considering a few different factors – What type or model of car you are you looking for? What are your budgetary limits? For what purposes you intend using the car? How long you plan retaining this car? The best suggestion is to buy a car that is less than two years old. You could get a real good deal because there are plenty of car owners who do not use new cars beyond two to three years. Such a young car needs less expenditure on repairs and maintenance as compared to older cars. Buying a middle-aged car (3-5 years old) that has been treated well by its owner could also be a good option. Cars that have logged not more than14000 km a year are prime buys. Many of these cars can be bought at good bargains. It is certainly prudent to buy a used car whose history is known to you. Check if your relative or known friend or neighbor is planning to sell his or her car.This way you will know the car's history and even the number of accidents they have met!
Before finalizing the deal, you have to test-drive the car on different types of roads. Make sure the engine starts right away, and there are no unusual noises or vibrations. Look out for a shaky steering, it could mean front-end trouble. Test the brakes for signs of pulling. A car with low mileage should not have a brake pedal that looks worn out. If the car has a manual transmission, push the gearshift through various gears to see how it performs.
You have to examine the exterior of the car and look for signs of an accident, such as dents or new paint or chrome. Check the entire body and under chassis for rust and cracks in the frame, rusting or welding. Examine the condition of the muffler, tailpipe and exhaust components. Look for signs of fluids leaking from the car, including oil, brake or transmission fluid. Push down the corners of the car to know the condition of the shock absorbers. Check for a jack and the condition of the spare tire. Look at the tires closely and satisfy there are no signs of uneven wear.
Lift the hood to examine the condition of the belts, battery and hoses. Check all the accessories and electrical fittings, such as lights, horn, mirrors, seatbelts, radio, heater and windows. Make sure doors open and close easily, and that handles and locks work well. Check the dimmer switch, headlights and windshield washer. It is against the law to change or tamper with the odometer reading and if you suspect someone wrong with the odometer, avoid buying the car. Check the engine, it should be smooth starter. A well maintained engine would not produce any unusual noise or emit blue or black smoke while accelerating. Check the AC by taking a round in the afternoon, check how it functions with a/c on / off while climbing a slope. If you feel it necessary, take a qualified and experienced car repairer with you.
Give yourself enough time to examine the car thoroughly. Do not inspect the car at night, in the rain, or when you are too busy or in a hurry. Always take the car for a test drive. When buying a used car, you should ensure there are no outstanding liabilities like unpaid loans or tax arrears against the car. If there is still an outstanding lien, the car should be repossessed – even if you had paid the full price to the seller. Always check the serial number on the Vehicle Registration card. Make sure it corresponds to the number on the car. Make sure the person who is selling the car actually owns it, and is not trying to sell a leased or a stolen vehicle. Always ask the seller for the car's registration papers. These documents are required to transfer ownership of the vehicle. The certificate will also provide you a chance to confirm vehicle ownership. Seek and obtain Insurance Certificate, Pollution Control certificate, Municipality certificate if applicable, and Road Tax papers.