When we decide on buying a car, some people decide to buy new cars while others go in for used cars. The main reason for buying used cars is the price. A used car is definitely more affordable. The difference between the price of a new car and a used car is widening. There is a wide variety of used cars to choose from. The used car can now be relied upon to perform well because of pre-certification.
When buying a new car you have to give a down payment of at least 10% on the new car loan, otherwise the monthly payments will be higher. So, it initially costs more to buy a new car. New cars also depreciate in the first few years after it is bought. It starts to depreciate the moment it is driven away from the dealer. It depreciates as much as 30% of its value in the first two years that it is owned.
Most manufacturers have the certified pre-owned cars program. This is gaining popularity with buyers. This trend started with luxury cars like the Mercedes Benz and the Lexus. Generally recently bought cars with low mileage use and cars with no major damage are certified. Such vehicles undergo strict inspection both for their looks and for their roadworthiness. Such cars have a warranty which goes beyond the original manufacturer's warranty. It covers all the things covered by manufacturer for a new car and also includes roadside help. The manufacturers also offer loans which are generally lower than those for new cars but have rates that are higher than used car loans.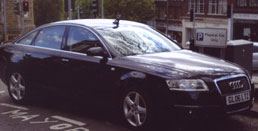 The certified pre-owned cars are more expensive than used cars but are much cheaper than new cars. The higher price is for the peace of mind that one gets and the warranty that covers many features in the car. So, it is a good option to look into this option also. If a buyer is not particular about buying a new car, he should find out about used cars. Car sales, new and old has gone down. There will be a lot of used cars to buy due to slow sales. According to a recent research a new car before taxes and fees cost around $25,000 in 2008. A used car was around $8,000 at the same time.
There are a lot of recent models of used cars. These come with a certification from the manufacturer. The original warranty taken by the first owner can be transferred to the second owner. The second owner can add to the warranty and extend it. Certified pre-owned car thus, now becomes more reliable, durable and affordable. Now, buying a used car that has been certified is not that much of a risk. It is financially not a big burden and you get the benefits of a fairly new car, with certification.
When it comes to choosing between a new car and a used car, nowadays, people opt for a used car with certification. Since this is done by the manufacturers themselves, it holds a lot of value and the car can be taken back to them for any repair or replacements. New cars are a lot more expensive and are not affordable for many and hence people opt to buy used cars. Of course, a lot of research has to be done by finding out about the model of the car you want to buy and the warranty offered on it etc. before you decide to buy a used car.